Home
Schedule Your Preventive Care Screenings
You may have skipped your preventive care screenings last year, but they can help detect and even prevent chronic diseases. If you're enrolled in a University medical plan, preventive exams—such as annual physicals, mammograms, and colonoscopies—are covered 100% in-network. You can also schedule a virtual appointment through Teladoc or UAMS HealthNow.
Learn more about preventive benefits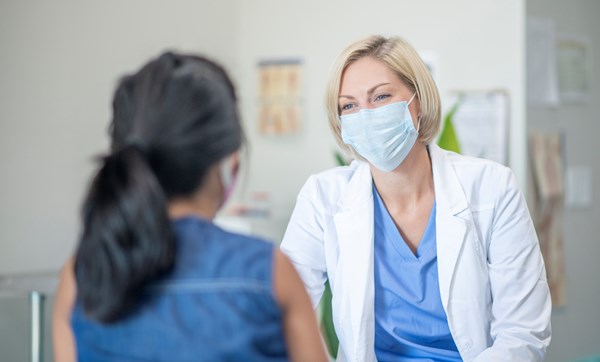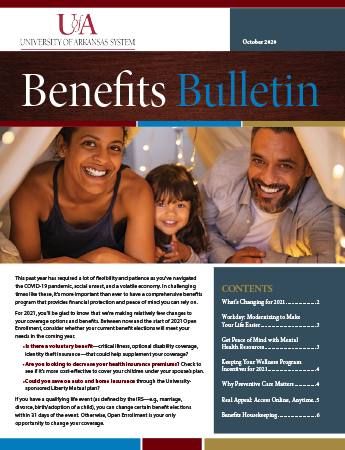 Benefits Bulletin
This past year has required a lot of flexibility and patience as you've navigated the COVID-19 pandemic, social unrest, and a volatile economy. In challenging times like these, it's more important than ever to have a comprehensive benefits program that provides financial protection and peace of mind you can rely on.
For 2021, you'll be glad to know that we're making relatively few changes to your coverage options and benefits. Between now and the start of 2021 Open Enrollment, consider whether your current benefit elections will meet your needs in the coming year.
See All Benefits Bulletins